---
---
---
---
---
---
The Rosicrucian Philosophy is entirely Christian, striving to make religion a living factor in the land and lead to Christ those who cannot find Him by faith alone. To accomplish this end we present a definite, logical and sequential teaching concerning the origin, evolution, and future development of the world and man, showing both the spiritual and scientific aspects: a teaching which makes no statements that are not supported by reason and logic. Our aim is to enable people to accept the Christian doctrines through the medium of esoteric knowledge.
Although the word "Rosicrucian" is used by several organizations, The Rosicrucian Fellowship has no connection with any of them.
In the years 1907-08, after being tested for sincerity of purpose and selfless desire to aid his fellowmen, Max Heindel was selected by the Brothers of the Rose Cross to give out publicly the Western Wisdom Teachings and thus help prepare humanity for the coming Age of Universal Brotherhood. By means of intense self-discipline and devotion to service he earned the status of Lay Brother (Initiate) in the exalted Rosicrucian Order.
Under the direction of the Brothers of the Rose Cross, spiritual giants of the human race, Max Heindel wrote The Rosicrucian Cosmo-Conception, an epoch-making book which has now become the Western World's leading textbook on occultism. By means of his own spiritual development he was able to verify for himself much that was given in the Cosmo-Conception, as well as to gain additional knowledge that later become embodied in his numerous books.
One of the basic conditions on which the Western Wisdom Teachings were given to Max Heindel was that no price should be set on them. This condition was faithfully observed by him to the end of his life, and has since been carefully observed by those directing the affairs of the Rosicrucian Fellowship. Although the Fellowship books are sold, the correspondence courses and the service of our Healing Department have been kept on the free will offering plan. There are no membership fees.
---
---
---
---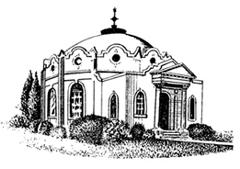 ---
---
---
---
© 2011-2017 The Rosicrucian Fellowship,
All rights reserved.